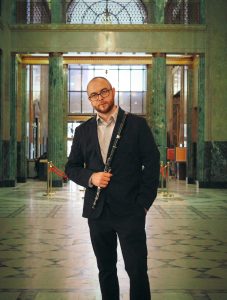 Master uilleann piper and flute player, Seán Gavin, is one of the most highly regarded Irish musicians of his generation. He is the first and only musician born outside Ireland to win the prestigious Seán Ó Riada Gold Medal.  His most recent recording, Music from the Lost Continent, with fiddler Jesse Smith, accompanist John Blake, and bodhran player Johnny "Ringo" McDonagh, was hailed by The Irish Echo as "traditional music at its best!"
Seán tours regularly with the groups Bua and Téada, both of which have gleaned top praise from Irish music critics.  Seán was Musical Director for the PBS program "I Am Ireland", and for the long running Atlantic Steps. He has lectured on traditional music at the University of Chicago, St. Andrew's in Scotland, Western Michigan University, and others.
With recordings, lectures, and performances around the globe to his credit, Seán is back in his native Detroit, playing, teaching, and promoting traditional Irish music. In the Spring of 2022 he will begin an exciting new project.  Join Seán as he takes the long and winding road across America, shore to shore, sharing the old musical traditions and discovering the new. More on this journey coming soon.
Seán Gavin brings a subtle beauty to his fluting, piping, and whistling… Devon Leger / Driftwood